Thank you for always being there - Squares
Thank you for always being there - Squares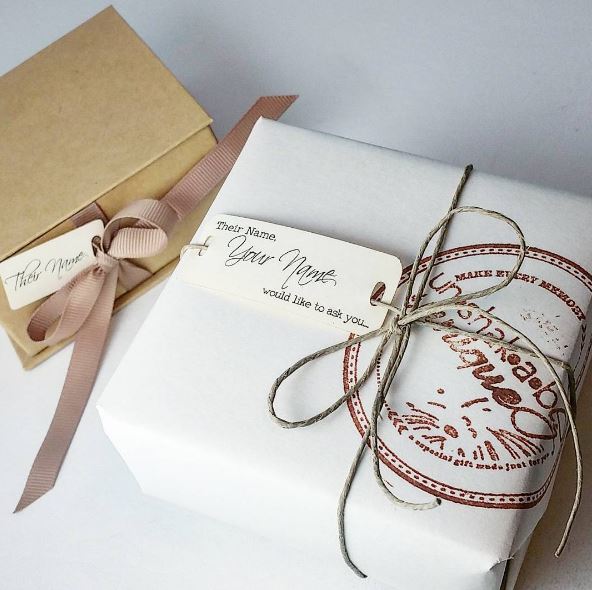 Thank you for always being there - Squares
Click on images below to see the color options available for the cut-out box and drawer:
THANK YOU FOR ALWAYS BEING THERE
This unique cut-out box is a great alternative to a the traditional greeting card.
This box will come fully wrapped and ready to dazzle them.
When they untie the presentation box, they will find a one of a kind cut-out box with a cut-out design on both the top and the front side.
This box opens in the back to reveal a drawer insert that hold an artificial scented flower sitting on a ribbon with a special message inside.
SIZE AND MATERIALS
Rigid presentation box: approx. 4" x 4" x 1.75"
Cut-out box: approx. 3" x 3" x 1.50"
Made of textured card-stock - not wood
Each box will come fully wrapped and ready to dazzle them.
To and from tags are including with each box.
MAKE IT PERSONAL
These boxes are so unique because they can be personalized in so many ways. They already come with their name included on the side, as well as with a message with our pre-selected choice; and, you can even go beyond that by adding a picture or a personalized message.
WHAT IS INCLUDED WITH THE BOX
Rigid Box : A beautiful presentation box with a ribbon closure that adds an elegant feel and helps protect the cut-out box, making it a great keepsake for years to come - the

c

olor of the rigid box can not be chosen and will be provided upon availability at the time your order is ready to ship.

Large piece of burlap : Wraps the the cut-out box.

Cut-out box, and a d

rawer insert that holds a small square piece of burlap, an aritifical flower, and a ribbon.

Name tags: "Their name", "sender(s) name" has a gift for you..